Aprilia gets set to debut its new India-specific bike model with this quirky ad campaign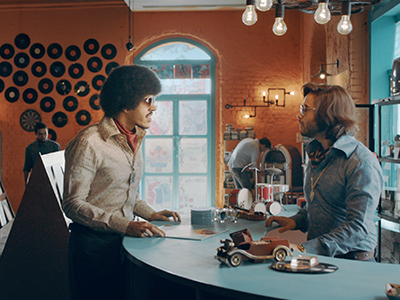 Soho Square Mumbai has created a new campaign for Aprilia to launch its latest bike – SR 125. The SR 125 bike is especially designed for Indian riding habits where bikers often ride with a pillion passenger. A host of features like longer seats, raised grab handles, 125cc engine and 14-inch wheels make it an enjoyable ride for two.
The ad campaign, led by the TV commercial, takes us on a fun ride where eccentric characters find their fun-twin while riding the bike. Two superheroes, retro kings and beat-boxers are seen in pairs grooving to a hip track as they ride the new bike together. It's an interesting approach that aims to stand out amidst other similar category advertising appeal to the young consumers.
Read full story at brandequity.economictimes.indiatimes.com